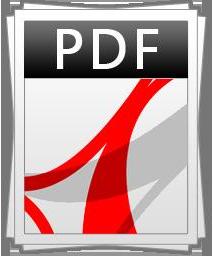 Basal cell carcinoma of the external auditory canal: Case report and literature review
Kaoutar Soussy
1, Chaymae Jroundi2, Soukaina Lahmer1, Nawal Hammas3, Zenab Alami1, Fatima Zahra Mernissi2, Touria Bouhafa1
1Radiation Oncology Department, Oncology Hospital, Hassan II University Hospital, Fes, Morocco, 2Dermatology Department, Hassan II University Hospital, Fes, Morocco, 3Anatomopathology Department, Hassan II University Hospital, Fes, Morocco
---
How to cite this article: Soussy K, Jroundi C, Lahmer S, Hammas N, Alami Z, Mernissi FZ, Bouhafa T. Basal cell carcinoma of the external auditory canal: Case report and literature review. Our Dermatol Online. 2023;14(e):e13.
Submission: 01.01.2022; Acceptance: 26.11.2022
DOI: 10.7241/ourd.ourd.2023e.13
Citation tools: 
Copyright information
© Our Dermatology Online 2023. No commercial re-use. See rights and permissions. Published by Our Dermatology Online.
---
ABSTRACT
Basal cell carcinoma is a common, slowly growing, locally aggressive, and rarely metastatic skin cancer. Primary BCCs of the external auditory canal are extremely rare. A 67-year-old patient presented chronic otitis media associated with a mass in the concha and the external auditory canal of the left ear. The patient was diagnosed with basal cell carcinoma of the EAC. Locoregional assessment on a CT scan revealed thickening of soft tissues in the external left auricle and external auditory canal. She underwent surgery. Given the insufficient margins, adjuvant radiotherapy was indicated. Radiotherapy was performed with the intensity-modulated radiation therapy technique in order to the overcome anatomical complexity of the region, cover the tumor bed, and preserve the organs at risk. BCC of the EAC is a rare and challenging entity, whose management is multidisciplinary. The main goal is to avoid local recurrence, as well as to improve the patient's quality of life.
Keywords: Basal cell carcinoma; External auditory canal; IMRT; Local control
---
Request permissions
If you wish to reuse any or all of this article please use the e-mail (brzezoo77@yahoo.com) to contact with publisher.
| | |
| --- | --- |
| Related Articles | Search Authors in |
| | |