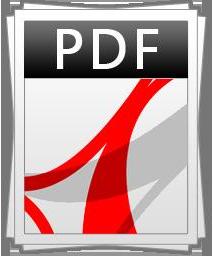 Clinical and onychoscopic evaluation of nail changes in psoriasis at a tertiary-care hospital: A cross-sectional study
Rajesh Khokhar1, Rajesh Dutt Mehta1, Bhikam Chand Ghiya1, Prasoon Soni1, Chitralekha Dhaka2, Manoj Kumar Yadav1, Vishnu Jangir1, Aakanksha Arora1, Sumiti Pareek1, Alpana Mohta1
1Department of Dermatology, Venereology and Leprology, Sardar Patel Medical College, Bikaner, Rajasthan, India, 2Department of Pathology, Sardar Patel Medical College, Bikaner, Rajasthan, India
---
How to cite this article: Khokhar R, Dutt Mehta R, Chand Ghiya B, Soni P, Dhaka C, Kumar Yadav M, Jangir V, Arora A, Pareek S, Mohta A. Clinical and onychoscopic evaluation of nail changes in psoriasis at a tertiary-care hospital: A cross-sectional study. Our Dermatol Online. 2023;14(3):274-279.
Submission: 09.01.2023; Acceptance: 29.04.2023
DOI: 10.7241/ourd.20233.7
Citation tools: 
Copyright information
© Our Dermatology Online 2023. No commercial re-use. See rights and permissions. Published by Our Dermatology Online.
---
ABSTRACT
Background: Up to 30–50% of cases of psoriasis experience nail involvement, while 5–10% may have only isolated nail disease. Recently, the use of onychoscopy, a non-invasive technology, has emerged as a promising tool that may eliminate the necessity of a nail biopsy in most cases.
Objective: The objective of this study was to assess the onychoscopic characteristics of the nail unit in individuals with nail psoriasis.
Materials and Methods: The study recruited fifty patients with a clinical diagnosis of nail psoriasis. Each nail underwent onychoscopic assessment. The clinical degree of cutaneous and nail involvement was evaluated with the Psoriasis Area and Severity Index (PASI) and the Nail Psoriasis Severity Index (NAPSI), respectively.
Results: The following findings were observed significantly more often on onychoscopy than with the naked eye: pitting (p = 0.03), leukonychia (p = 0.04), onycholysis (p = 0.04), and splinted hemorrhage (p = 0.05). The other novel findings included fuzzy lunula, which was only onychoscopically (8%), We also encountered 4% of cases of triangular onychomadesis and 6% of non-traumatic Median canaliform dystrophy of Heller.
Conclusion: Our findings suggest that, even before clinical symptoms become obvious, onychoscopy may help with nail lesion diagnosis.
Key words: Onychoscopy; Nail Psoriasis; Psoriasis; Nail Pitting; Fuzzy Lunula; Triangular Onychomadesis
---
Request permissions
If you wish to reuse any or all of this article please use the e-mail (brzezoo77@yahoo.com) to contact with publisher.
| | |
| --- | --- |
| Related Articles | Search Authors in |
| | http://orcid.org/0000-0001-7526-2089 |