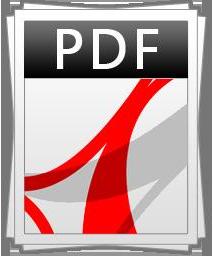 Advances in targeted strategies for managing neurofibromatosis type 1-related tumors
Zhang Li1, Rajbanshi Bhavana1, Shrestha Surendra2, Li Xiuli3, Zhao Jingjun1
1Department of Dermatology, Tongji Hospital, Tongji University School of Medicine, Shanghai, China, 2Emergency Department, Om Aasha Hospital Pvt. Ltd., Dhangadhi, Nepal, 3Department of Dermatology, Shanghai Tenth People's Hospital, Tongji University School of Medicine, Shanghai, China
---
How to cite this article: Li Z, Bhavana R, Surendra S, Xiuli L, Jingjun Z. Advances in targeted strategies for managing neurofibromatosis type 1-related tumors. Our Dermatol Online. 2023;14(3):311-318.
Submission: 01.08.2022; Acceptance: 01.05.2025
DOI: 10.7241/ourd.20233.18
Citation tools: 
Copyright information
© Our Dermatology Online 2023. No commercial re-use. See rights and permissions. Published by Our Dermatology Online.
---
ABSTRACT
Neurofibromas are the most common and disfiguring feature of neurofibromatosis type 1 (NF1). The treatment options for NF1 have been limited to surgical removal, yet in some cases, the growth pattern of neurofibroma may make its complete resection unpractical. Practitioners are attempting to determine the treatment options for NF1-related tumors that may shrink tumor size, which may cause local organ compression or even decrease the potential long-term risk of undergoing malignant transformation. Several clinical trials evaluating targeted therapeutics reported to have achieved promising results, including Raf inhibitors (sorafenib), MEK inhibitors (selumetinib and trametinib), mammalian target of rapamycin (mTOR) inhibitors (rapamycin), and those targeting the tumor environment (imatinib mesylate and pirfenidone). In 2018, due to high efficacy and low side effects of selumetinib symptomatically and progressively for inoperable plexiform neurofibromas, it was granted orphan drug designation by the FDA and the European Medicine Agency. In this review, we discuss the most common types of NF1-related tumors and the possible mechanisms of tumorigenesis, including the contributions of different signaling pathways and the tumor microenvironment for its management. We also focus on the recent notable advances in the development of therapeutic strategies for NF1-related tumors, including the compounds that have completed their clinical trials and the promising drugs still in clinical trials that have not shown their outcomes to provide perspective to researchers for future studies.
Key words: Neurofibromatosis; Neurofibromas; Therapeutics; Inhibitors
---
Request permissions
If you wish to reuse any or all of this article please use the e-mail (brzezoo77@yahoo.com) to contact with publisher.
| | |
| --- | --- |
| Related Articles | Search Authors in |
| | |