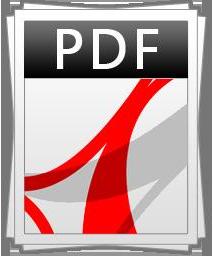 Thromboembolic disease in a patient treated with bleomycin for endemic Kaposi's disease at the Bamako Dermatology Hospital in Mali
Savané Moussa
1,2,5, Binta Guindo1, Alimata Keita1, Mamoudou Diakité1, Mamadou Gassama1,2, Youssouf Fofana3, Yamoussa Karabinta1,2, Labassou Dissa1, Nkesu Yannick Mukendi1, Adama A Dicko1,2, Mohamed Cissé4,5, Ousmane Faye1,2
1Department of Dermatology, Hospital of dermatology of Bamako, Bamako, Mali, 2Faculty of Medicine, University of Bamako, Bamako, Mali, 3Sominé Dolo Hospital of Mopti, Mopti, Mali, 4Faculty of Health Sciences and Technics, Conakry, Guinea, 5Donka National Hospital, Conakry, Guinea
---
How to cite this article: Moussa S, Guindo B, Keita A, Diakité M, Gassama M, Fofana Y, Karabinta Y, Dissa L, Mukendi NY, Dicko AA, Cissé M, Faye O. Thromboembolic disease in a patient treated with bleomycin for endemic Kaposi's disease at the Bamako Dermatology Hospital in Mali. Our Dermatol Online. 2023;14(3):287-289.
Submission: 02.01.2023; Acceptance: 03.03.2023
DOI: 10.7241/ourd.20233.10
Citation tools: 
Copyright information
© Our Dermatology Online 2023. No commercial re-use. See rights and permissions. Published by Our Dermatology Online.
---
ABSTRACT
Herein, we report a case of thromboembolic disease occurring during endemic Kaposi's disease treated with bleomycin. Kaposi's disease is a vascular and fibroblastic disorder caused by human herpes virus type 8. The endemic form remains prevalent yet with a less severe prognosis. The first line of systemic treatment in our country is classically a monotherapy with bleomycin. This case of endemic Kaposi's disease was treated with bleomycin monotherapy that reportedly caused thromboembolic disease on two occasions after administration. This was one of the rarely reported effects of bleomycin in monochemotherapy, especially in the case of the treatment of endemic Kaposi's disease, considering the chronology of the appearance of this effect in your patient.
Key words: Bleomycin; Thromboembolic disease; Endemic Kaposi's disease
---
Request permissions
If you wish to reuse any or all of this article please use the e-mail (brzezoo77@yahoo.com) to contact with publisher.
| | |
| --- | --- |
| Related Articles | Search Authors in |
| | http://orcid.org/0000-0003-3149-2987 |