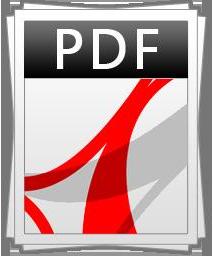 PAPASH syndrome: The first case report from Syria
Lina Al Soufi1, Heba Fawal1, Latifa Kassam2, Zuheir Al-Shehabi3
1Department of Dermatology, National Hospital, Lattakia, Syria, 2Faculty of Medicine, Tishreen Univesity, Lattakia, Syria, 3Department of Pathology, Faculty of Medicine, Tishreen University, Lattakia, Syria
---
How to cite this article: Al Soufi L, Fawal H, Kassam L, Al-Shehabi Z. PAPASH syndrome: The first case report from Syria. Our Dermatol Online. 2023;14(2):201-203.
Submission: 12.11.2022; Acceptance: 03.03.2023
DOI: 10.7241/ourd.20232.17
Citation tools: 
Copyright information
© Our Dermatology Online 2023. No commercial re-use. See rights and permissions. Published by Our Dermatology Online.
---
ABSTRACT
PAPASH syndrome is a rare autoinflammatory syndrome consisting of four essential components: pyogenic arthritis (PA), pyoderma gangrenosum (PG), acne (A), and suppurative hidradenitis (SH). The true etiology is unknown, yet genetic analysis has shown associations with PSTPIP1 mutations, which ultimately lead to elevations in interleukin-1 activity. Herein, we report a case of painful ulcers in a 47-year-old Syrian male located on the legs and swelling of both ankles, with a bad condition and hyperthermia. He also had a history of acne, suppurative hidradenitis, fistulas, and abscesses in the buttock area. The results of skin biopsy, laboratory testing, joint aspiration, and poor responding to antibiotic treatment excluded the infective nature of the case. To our knowledge, this was the first case of PAPASH syndrome diagnosed in Syria.
Key words: PAPASH syndrome; Pyoderma gangrenosum; Hidradenitis suppurativa; Hereditary autoinflammatory diseases; Acne
---
INTRODUCTION
PAPASH syndrome is a rare autoinflammatory syndrome consisting of the following tetrad: pyogenic arthritis (PA), pyoderma gangrenosum (PG), acne vulgaris (A), and suppurative hidradenitis (SH) [1]. The underlying pathogenesis depends on recurrent episodes of sterile inflammation consisting mainly of neutrophils and induced by the interleukin (IL)-1 family [2]. The syndrome was first described in 2013 [1].
We present this case to increase awareness of this syndrome among dermatologists and because of the very few cases of PAPASH syndrome published in the past. In addition, to our knowledge, this is the first case reported in Syria.
CASE REPORT
A 47-year-old male presented to our hospital in January 2021 for the evaluation of worsening, painful ulcers located on the legs, swelling in the ankle joint, and difficulty in walking, beginning over a month ago, with a bad condition, hyperthermia, and fatigue (Figs. 1a and 1b).
The patient had a ten-year history of diabetes mellitus type 2 and anemia. A clinical examination revealed skin acne on the face and back, suppurative hidradenitis (SH), fistulas, and abscesses in the buttock area (Figs. 2a and 2b).
Serologic testing revealed elevated C-reactive protein (290 mg/L; normal: <6 mg/L), increased white blood cells (leukocytosis: 20,000/mL), a negative rheumatoid factor, and the ESR at 75 mm (1 h) and 125 mm (2 h). The joint aspiration showed pus, and microbiology culture returned negative for aerobics and anaerobic microorganisms, which excluded a septic cause. Chest X-ray showed no changes. Liver and spleen echography was within normal limits.
The patient was previously treated with antibiotics without any significant improvement.
A skin biopsy taken from the ulcer consisted of pyoderma gangrenosum (PG), revealing epidermal ulceration, necrosis, and acute inflammatory cell infiltrate of neutrophils. The dermis was infiltrated by diffused and mixed inflammatory cell infiltrate of neutrophils, macrophages, and lymphocytes with scattered dilated blood vessels (Figs. 3a and 3b).
Bone marrow (BM) biopsy from the iliac spine bone was indicated to exclude leukemia and malignancy, including metastasis. Sections revealed increased cellularity (~60–70%; M: E ratio: 8:1), hyperplastic changes in myeloid cells, trilineage hematopoiesis with normal maturation, and no evidence of granuloma, fibrosis, myelodysplastic syndrome (MDS), or abnormal cellular infiltrate, including metastases (Figs. 4a and 4b).
The patient was finally diagnosed with PAPASH syndrome according to the history of pyogenic arthritis (PA), pyoderma gangrenosum (PG), acne vulgaris (A), and suppurative hidradenitis (SH), with no family history of inflammatory diseases.
He was treated with prednisone 1 mg/kg for one month, then the dose was gradually reduced by 5 mg every week. Methotrexate was added 10 mg per week with 20 mg of prednisone daily.
The treatment produced remarkable clinical improvement in the skin ulcerations, and the disease was almost in complete remission, which confirmed the diagnosis of PAPASH syndrome (Figs. 5a and 5b).
DISCUSSION
Acne and hidradenitis suppurativa (HS) are chronic inflammatory skin disorders with a common pathogenesis, including follicular occlusion of the pilosebaceous unit with an irregular response of the immune system [3,4]. There are numerous autoinflammatory syndromes in the literature in which HS and acne are essential components [5].
PAPASH is a highly rare autoinflammatory syndrome composed of suppurative hidradenitis (SH), which is a chronic inflammatory disease of the skin defined by recurrent abscesses that form fistulas and scars, pyoderma gangrenosum (PG), acne, and pyogenic arthritis. PSTPIP1 mutations have been identified in PAPASH [1].
The rarity of this syndrome makes treatment difficult due to the lack of specific criteria for treatment. Therefore, it is important to increase medical awareness of this type of syndrome in order to improve the patient's quality of life and early diagnosis. The therapeutic approach included the use of an antibiotic [6] and a classic immunosuppressive, such as systemic glucocorticosteroids and azathioprine, dapsone, and isotretinoin, although with varied experience [7].
Suppurative hidradenitis associated with autoinflammatory syndromes is often severe (Hurley II, III) and does not respond to many usual treatments. Therefore, the combination of antibiotic therapy and surgery may lead to success in the management of the syndrome [6].
Understanding the pathogenesis of PAPASH syndrome has led to more targeted treatment approaches. Several reports have documented the efficacy of anti-interleukin (IL1) 1b treatment, more commonly with the IL1 receptor antagonist anakinra [8]. Treatment with antitumor necrosis factor-alpha (anti-TNF-a) (adalimumab) agents has shown efficacy and led to good clinical control of the symptoms [9]. In our case, however, our patient may be treated with target biological therapy at later stages.
CONCLUSION
This was a case of PAPASH syndrome in an adult Syrian male, which was, to our knowledge, the first case diagnosed in Syria. PAPASH syndrome is an exceptionally rare condition in which diagnosis remains clinical. Early diagnosis and treatment are crucial in order to prevent morbidity related to untreated diseases and to improve the quality of life of the patient. We need more studies to understand the relationship between PG-related syndromes and PAPASH syndrome to be able to establish more effective treatment and keep symptoms in a longer remission.
Consent
The examination of the patient was conducted according to the principles of the Declaration of Helsinki.
The authors certify that they have obtained all appropriate patient consent forms, in which the patients gave their consent for images and other clinical information to be included in the journal. The patients understand that their names and initials will not be published and due effort will be made to conceal their identity, but that anonymity cannot be guaranteed.
REFERENCES
1. Marzano AV, Trevisan V, Gattorno M, Ceccherini I, De Simone C, Crosti C. Pyogenic arthritis, pyoderma gangrenosum, acne, and hidradenitis suppurativa (PAPASH):A new autoinflammatory syndrome associated with a novel mutation of the PSTPIP1 gene. JAMA Dermatol. 2013;149:762-4.
2. Cugno M, Borghi A, Marzano AV. PAPA, PASH and PAPASH syndromes:Pathophysiology, presentation and treatment. Am J Clin Dermatol. 2017;18:555-62.
3. Suh DH, Kwon HH. What's new in the physiopathology of acne?Br J Dermatol. 2015;172 Suppl 1:13-9.
4. Yazdanyar S, Jemec GB. Hidradenitis suppurativa:A review of cause and treatment. Curr Opin Infect Dis. 2011;24:118-23.
5. Kastner DL, Aksentijevich I, Goldbach-Mansky R. Autoinflammatory disease reloaded:A clinical perspective. Cell. 2010;140:784-90.
6. Join-Lambert O, Duchatelet S, Delage M, Miskinyte S, Coignard H, Lemarchand N, et al. Remission of refractory pyoderma gangrenosum, severe acne, and hidradenitis suppurativa (PASH) syndrome using targeted antibiotic therapy in 4 patients. J Am Acad Dermatol. 2015;73:S66-9.
7. Braun-Falco M, Kovnerystyy O, Lohse P, Ruzicka T. Pyoderma gangrenosum, acne, and suppurative hidradenitis (PASH)–a new autoinflammatory syndrome distinct from PAPA syndrome. J Am Acad Dermatol. 2012;66:409-15.
8. Faleri S, Feichtner K, Ruzicka T. [Severe acne in autoinflammatory diseases]. Hautarzt. 2016;67:897-901.
9. Garzorz N, Papanagiotou V, Atenhan A, Andres C, Eyerich S, Eyerich K, et al. Pyoderma gangrenosum, acne, psoriasis, arthritis and suppurative hidradenitis (PAPASH)-syndrome:a new entity within the spectrum of autoinflammatory syndromes?. J Eur Acad Dermatol Venereol. 2016;30:141-3.
Notes
Request permissions
If you wish to reuse any or all of this article please use the e-mail (brzezoo77@yahoo.com) to contact with publisher.
| | |
| --- | --- |
| Related Articles | Search Authors in |
| | http://orcid.org/0000-0001-8242-9844 |