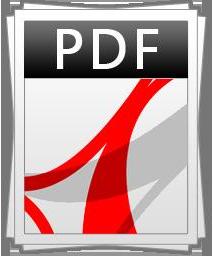 Onychopapilloma: Report of two cases
Patricia Elizabeth Chang Way, Gabriela Alarcon
Dermatologist at Paseo Plaza Clinic Center, Guatemala, Guatemala
---
How to cite this article: Chang Way PE, Alarcon G. Onychopapilloma: Report of two cases. Our Dermatol Online. 2023;14(4):423-425.
Submission: 02.03.2023; Acceptance: 27.06.2023
DOI: 10.7241/ourd.20234.18
Citation tools: 
Copyright information
© Our Dermatology Online 2023. No commercial re-use. See rights and permissions. Published by Our Dermatology Online.
---
ABSTRACT
Onychopapilloma is a benign neoplasm of unknown etiopathogenesis of the distal nail matrix and proximal nail bed. It may have different clinical presentations, which constitute a diagnostic challenge. It is usually monodactyl and mainly affects the fingers. Despite that it is not uncommon, doctors outside of dermatology are unaware of this entity. Herein, we report two patients, with a median age of 67 years, who presented with monodactylous chromonychia, including longitudinal erythronychia and longitudinal leukonychia, associated with a subungual keratotic mass. With these clinical features, both patients were diagnosed with onychopapilloma.
Key words: Abnormal nail, Nail diseases, Nails
---
Request permissions
If you wish to reuse any or all of this article please use the e-mail (brzezoo77@yahoo.com) to contact with publisher.
| | |
| --- | --- |
| Related Articles | Search Authors in |
| | http://orcid.org/0000-0002-7545-0140 |