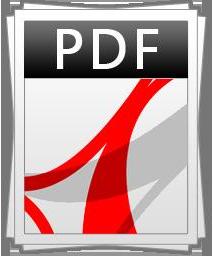 Psoriasis induced by anti-TNF-alpha agents in a patient with Crohn's disease: A case report and review of the literature
Soukaina Sektaoui, Zoubida Mehsas, Laila Benzekri, Karima Senouci
Department of Dermatology & Venereology, Ibn Sina University Hospital, Faculty of Medicine and Pharmacy of Rabat, Mohamed V University, Rabat, Morocco
---
How to cite this article: Sektaoui S, Mehsas Z, Benzekri L, Senouci K. Psoriasis induced by anti-TNF-alpha agents in a patient with Crohn's disease: A case report and review of the literature. Our Dermatol Online. 2023;14(2):197-200.
Submission: 23.08.2022; Acceptance: 26.11.2022
DOI: 10.7241/ourd.20232.16
Citation tools: 
Copyright information
© Our Dermatology Online 2023. No commercial re-use. See rights and permissions. Published by Our Dermatology Online.
---
ABSTRACT
Tumor necrosis factor alpha (TNF-a) inhibitors revolutionized the treatment of autoimmune diseases, for instance, inflammatory bowel diseases, ankylosing spondylitis, and arthritis. This treatment has a good safety profile; nevertheless, its prolonged use increases the risk of adverse reactions, particularly, dermatological lesions. Herein, we present the case of a sixty-year-old female with a five-year history of Crohn's disease and segmental vitiligo, who developed psoriatic lesions (paradoxical reaction) after the second injection of adalimumab. The diagnosis was confirmed by a skin biopsy, and the patient was treated with topical corticosteroids. After two months of clinical follow-up, we achieved a complete healing of all lesions.
Key words: Psoriasis; TNF; Crohn's disease; Skin; Corticosteroids; Biopsy; Adalimumab
---
INTRODUCTION
Tumor necrosis factor alpha (TNF-a) inhibitors have revolutionized the treatment of autoimmune diseases and are useful in chronic inflammatory conditions [1]. The three anti-TNF agents currently in use are etanercept, infliximab, and adalimumab [2]. They decrease not only joint inflammation yet also skin inflammation in patients with psoriatic arthritis with a safety profile [3]. According to the literature, these three traditional anti-TNF agents, along with those new (certolizumab and golimumab), cause paradoxical psoriasis [4,5]. This term was coined because anti-TNF-alpha agents are largely and successfully employed in the treatment of psoriasis [6]. Herein, we report the case of a sixty-year-old patient with a history of Crohn's disease and segmental vitiligo, who developed psoriatic lesions (paradoxical reaction) after treatment with adalimumab.
CASE REPORT
This is the case of a sixty-year-old female with a five-year history of segmental vitiligo and Crohn's disease. She was treated with adalimumab (50 mg every two weeks). Twelve months after the initiation of treatment, she developed a symmetric erythematous eruption on large skin folds (under the breasts, on the axilla, in the intergluteal cleft, and in the retroauricular areas) and on the scalp (Fig. 1). She had no clinical evidence of nail lesions. The skin eruptions affected less than 15% of the body's surface area. A skin biopsy of the lesions revealed parakeratosis, hypogranulosis, and papillomatosis, which confirmed the diagnosis of psoriasis (Fig. 2). The lesions responded well to treatment with topical steroids. After two months of follow-up, all lesions healed (Fig. 3). Due to the limited extent of the lesions and the highly beneficial effect of anti-TNF-a on the disease, adalimumab was restarted. After seven months of follow-up, no recurrence of the psoriatic lesions was observed.
DISCUSSION
Since the late 1990s, with the introduction of biological therapies such as anti-TNF agents, the management of rheumatologic conditions such as rheumatoid arthritis and seronegative arthritis has improved [7,8]. Thus, in parallel with their spread, a number of unusual and induced reactions have been reported, including paradoxical psoriasis [7]. The term paradoxical psoriasis was coined due to the widespread and successful use of anti-TNF agents in the treatment of psoriasis [6]. The first case was reported in 2004 by Verea et al. [9]. Following that, the British Society of Rheumatology Biologics Registry reported twenty-five cases of psoriasis caused by anti-TNF-a in 9826 patients [10]. Wollina et al. [11] and Collamer and Battafarano [12] reported 116 and 207 cases, respectively. Another prospective study noticed that patients treated with adalimumab presented a higher incidence of paradoxical reactions [10]. All of the studies concluded that these dermatological lesions are a class effect rather than a drug-specific effect because they are induced not only by the three traditional anti-TNF agents (infliximab, adalimumab, and etanercept), yet also by the newer ones (certolizumab and golimumab) [5,13]. The incidence of psoriasis caused by anti-TNF agents has been reported to be low (1.04–3.0 per 1000 person-years) and the prevalence has ranged from 0.6% to 5.3% [13], with the prevalence being higher in patients with chronic inflammatory arthritic conditions [1]. The pathophysiologic mechanisms responsible for this phenomenon remain elusive and several theories have been suggested. The first suggests that TNF-a may cause IFN-a overexpression and, thus, the onset of psoriasis, which was supported by a study by Seneschal et al. [14], who discovered a higher level of perivascular and epidermal myxovirus-resistance protein A (MxA) in inflammatory cells of psoriasis skin samples induced by anti-TNF agents, indicating a local IFN release. Anti-TNF-a agents may also promote the infiltration of autoreactive T cells into the skin, which has been found to be up-regulated in psoriatic lesions [15]. Psoriasis induced by TNF-a may be caused by a number of different mechanisms, which vary from patient to patient. However, other cytokine and T-cell pathways may be involved, which explains the appearance of psoriasiform lesions in patients treated with different biological therapies such as rituximab, anakinra, and tocilizumab [16]. These psoriasiform lesions typically appear within the first two weeks of anti-TNF treatment, which aids in ruling out a hypersensitivity drug reaction [17]. In our case, the lesions appeared twelve months after the initiation of treatment, which made the clinical diagnosis more difficult. The typical clinical manifestation of this phenomenon is plaques and pustular psoriasis with palmoplantar involvement, yet the development of guttate psoriasis and psoriasis of the nail and scalp with alopecia have also been described [18]. Skin biopsies confirm the diagnosis and show the same histological lesions present in patients with idiopathic psoriasis and may be of value in ruling out other possible causes [19]. All patients treated with anti-TNF inhibitors should remain under close surveillance. There are no guidelines for treating this pathology, yet a wide range of therapeutic approaches may be proposed [17]. Collamer et al. [12] proposed that skin eruptions that affect less than 5% of body surface area may be treated with topical treatments (corticosteroids, keratolytics, and vitamin D analogs) without discontinuing the TNF inhibitor. However, if it covers more than 5% or when in the case of pustular psoriasis and unsuccessful topical treatment, the addition of systemic therapy (methotrexate, retinoids, cyclosporine) or PUVA may be beneficial. In the absence of a response to previous treatments, the anti-TNF agent should be discontinued [12]. In our case, skin eruptions affected more than 5% and less than 15% of body surface area, hence we decided to discontinue the TNF inhibitor, use topical treatments, and avoid switching to another anti-TNF agent because this paradoxical reaction is a class effect with a high risk of recurrence (48–85%) [17].
CONCLUSION
Psoriasis may develop during therapy with anti-TNF-a agents, sometimes with enough severity to prompt the discontinuation of the medication. The exact incidence and prevalence of this reaction are unknown, yet they are becoming more and more important [1]. TNF-a appears to play an important and complex role in the pathogenesis of psoriasis, which is still being investigated [2]. Additional studies are necessary to better clarify the pathophysiology of this unexpected skin reaction in patients undergoing anti-TNF-a treatment and to help define and improve treatment strategies. Clearly, patients should be informed of these paradoxical effects prior to the beginning of treatment, and physicians should exercise close surveillance. In the event of any appearance of these lesions, the patient should be referred immediately to the dermatologist.
Acknowledgments
Sektaoui Soukaina and Mehsas Zoubida participated in the research design and the writing of the paper. Pr Benzekri and Senouci participated in the research design.
Consent
The examination of the patient was conducted according to the principles of the Declaration of Helsinki.
The authors certify that they have obtained all appropriate patient consent forms, in which the patients gave their consent for images and other clinical information to be included in the journal. The patients understand that their names and initials will not be published and due effort will be made to conceal their identity, but that anonymity cannot be guaranteed.
REFERENCES
1. Sfikakis PP, Iliopoulos A, Elezoglou A, Kittas C, Stratigos A. Psoriasis induced by anti-tumor necrosis factor therapy:A paradoxical adverse reaction. Arthritis Rheum. 2005;52:2513-8.
2. Dubertret L, Sterry W, Bos JD, Chimenti S, Shumack S, Larsen CG, et al. CLEAR Multinational Study Group. Clinical experience acquired with the efalizumab (Raptiva) (CLEAR) trial in patients with moderate-to-severe plaque psoriasis:Results from a phase III international randomized, placebo-controlled trial. Br J Dermatol. 2006;155:170-81.
3. Mease P. TNF-alpha therapy in psoriatic arthritis and psoriasis. Ann Rheum Dis. 2004;63:755-8.
4. Shelling ML, Vitiello M, Lanuti EL, Miteva M, Roma- nelli P, Kerdel FA. A case of palmoplantar pustulosis induced by certolizumab pegol:New anti-TNF-alpha demonstrates the same class effect. J Clin Aesthet Dermatol. 2012;5:40-1.
5. Mateo S, García-Martínez FJ, Sánchez-Aguilar D, Amarelo J, Toribio J. Psoriasiform exfoliative erythroderma induced by golimumab. Clin Exp Dermatol. 2014;39:813-5.
6. Oh CJ, Das KM, Gottlieb AB. Treatment with anti-tumor necrosis factor alpha (TNF-alpha) monoclonal antibody dramatically decreases the clinical activity of psoriasis lesions. J Am Acad Dermatol. 2000;42:829-30.
7. Camussi G, Lupia E. The future role of anti-tumour necrosis factor (TNF) products in the treatment of rheumatoid arthritis. Drugs. 1998;55:613-20.
8. Braun J, Sieper J. Biological therapies in the spondyloarthritides:The current state. Rheumatology (Oxford). 2004;43:1072-84.
9. Verea MM, Del Pozo J, Yebra-Pimentel MT, Porta A, Fonseca E. Psoriasiform eruption induced by infliximab. Ann Pharmacother. 2004;38:54-7.
10. British Society for Rheumatology Biologics Register Control Centre Consortium, BSRBR;Harrison MJ, Dixon WG, Watson KD, King Y, Groves R, Hyrich KL, et al. Rates of new-onset psoriasis in patients with rheumatoid arthritis receiving anti-tumour necrosis factor alpha therapy:Results from the British Society for Rheumatology Biologics Register. Ann Rheum Dis. 2009;68:209-15.
11. Wollina U, Hansel G, Koch A, Schönlebe J, Köstler E, Haroske G. Tumor necrosis factor-alpha inhibitor-induced psoriasis or psoriasiform exanthemata:First 120 cases from the literature including a series of six new patients. Am J Clin Dermatol. 2008;9:1-14
12. Collamer AN, Battafarano DF. Psoriatic skin lesions induced by tumor necrosis factor antagonist therapy:Clinical features and possible immuno-pathogenesis. Semin Arthritis Rheum. 2010;40:233-40.
13. Lee HH, Song IH, Friedrich M, Gauliard A, Detert J, Rowert J, et al. Cutaneous side-effects in patients with rheumatic diseases during application of tumour necrosis factor-alpha antagonists. Br J Dermatol. 2007;156:486-91.
14. Seneschal J, Milpied B, Vergier B, Lepreux S, Schaeverbeke T, Taïeb A. Cytokine imbalance with increased production of interferon-alpha in psoriasiform eruptions associated with antitumour necrosis factor-alpha treatments. Br J Dermatol. 2009;161:1081-8.
15. Flier J, Boorsma DM, van Beek PJ, Nieboer C, Stoof TJ, Willemze R. Differential expression of CXCR3 targeting chemokines CXCL10, CXCL9, and CXCL11 in different types of skin inflammation. J Pathol. 2001;194:398-405.
16. Palmou-Fontana N, Sánchez Gaviño JA, McGonagle D, García-Martinez E, Iñiguez de Onzoño Martín L. Tocilizumab-induced psoriasiform rash in rheumatoid arthritis. Dermatology. 2014;228:311-3.
17. Ciccarelli F, De Martinis M, Sirufo MM, Ginaldi L. Psoriasis induced by anti-tumor necrosis factor alpha agents:A comprehensive review of the literature. Acta Dermatovenerol Croat. 2016;24:169-74.
18. Laga AC, Vleugels RA, Qureshi AA, Velazquez EF. Histopathologic spectrum of psoriasiform skin reactions associated with tumor necrosis factor a inhibitor therapy. A study of 16 biopsies. Am J Dermatopathol. 2010;32:568-73.
19. Flendrie M, Vissers WH, Creemers MC, De Jong EM, Van de Kerkhof PC, Van Riel PL. Dermatological conditions during TNF-alpha-blocking therapy in patients with rheumatoid arthritis:A prospective study. Arthritis Res Ther. 2005;7:R666-76.
Notes
Request permissions
If you wish to reuse any or all of this article please use the e-mail (brzezoo77@yahoo.com) to contact with publisher.
| | |
| --- | --- |
| Related Articles | Search Authors in |
| | |