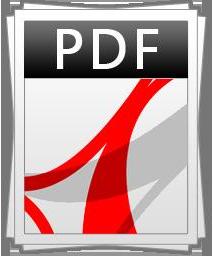 Metastatic brain melanoma in a patient with Noonan syndrome with multiple lentigines
Eleni Klimi
1, Rallis Efstathios2
1Department of Dermatology, Thriassio General Hospital Magula Athens, Greece, 2Department of Biomedical Sciences, Attica University of Athens, Greece
---
How to cite this article: Klimi E, Efstathios R. Metastatic brain melanoma in a patient with Noonan syndrome with multiple lentigines. Our Dermatol Online. 2022;13(4):430-433.
Submission: 04.06.2022; Acceptance: 24.08.2022
DOI: 10.7241/ourd.20224.17
Citation tools: 
Copyright information
© Our Dermatology Online 2022. No commercial re-use. See rights and permissions. Published by Our Dermatology Online.
---
ABSTRACT
Metastatic melanoma of unknown primary origin often presents a major diagnostic and therapeutic challenge to the clinician. Herein, we present a case of metastatic brain melanoma of unknown primary origin in a patient with generalized lentiginosis and features of Leopard syndrome, which is the first case reported to date as of reviewing the literature. This case presents features suggestive of Leopard syndrome. Clinicians must be aware that a malignancy may occur even in the absence of the complete clinical picture of Leopard syndrome.
Key words: Noonan syndrome with multiple lentigines; Malignant melanoma; Brain metastasis; Cerebral hematoma
---
Request permissions
If you wish to reuse any or all of this article please use the e-mail (brzezoo77@yahoo.com) to contact with publisher.
| | |
| --- | --- |
| Related Articles | Search Authors in |
| | http://orcid.org/0000-0001-5113-5640 |